An Update from Chief Executive, Jace Tyrrell
I think we can all agree that last week marked a turning point in the pandemic with the Prime Minister's announcement of an irreversible roadmap out of Lockdown.
Most importantly, we have a date for the reopening of retail and hospitality. Monday 12 April is certainly marked in our diary, and as we prepare to reopen the West End for the third time in 12 months we can start to plan further ahead with more confidence. I discussed the implications of the announcements on BBC London, which you can watch below.
Another momentous moment last month was the launch of Westminster City Council's £150 million Oxford Street District framework with the announcement of the Marble Arch Hill, a temporary 25-metre high attraction that will overlook the landmark and Hyde Park and entice visitors back as we recover. You can listen more about the upcoming works in my interview with BBC Radio London and read more in The Telegraph, Monocle & Retail Gazette. The team at New West End Company are working closely with The Council on the delivery and communications of these works as we work together to re-invent the nation's high street and to strengthen its world-renowned status as a great place to live, work, shop and play. Watch below to hear more about the vision or visit osd.london.
Last week we welcomed Mark Wild, CEO of Crossrail, and two Mayoral candidates, Sadiq Khan and Shaun Bailey to our Board meeting, where we raised our key policy asks with both candidates and discussed how best the Mayor's office can support the West End in its recovery and beyond.
We are continuing to engage with all Mayoral candidates to ensure that the West End's voice is heard, and on 11 March, I'm joining a panel of six professional bodies across the built environment sector at a Mayoral Hustings to discuss the revised London Plan and what it means for the next Mayoral cycle. Click here to read full event details & register. Last month, our Chairman, Sir Peter Rogers also endorsed the Mayor's proposal to invest £5 million to support the reopening of central London, which you can read more about here.
Last month we were pleased to hear that Westminster City Council's al fresco scheme will be returning when restaurants, pubs and bars are expected to re-open to outdoor diners on 12 April and will remain throughout the summer months. The temporary measures were first introduced in July last year, and since then, more than 560 premises have been been able to benefit from outdoor dining and 60 streets were transformed with temporary road closures and pavement widening.
As we edge closer to reopening, it is also a time to reflect on the the resilience and recovery of the district and actions that have taken place over the past 12 months to enable us to get to what we hope is a safe and sustainable reopening. You can read our Resilience & Recovery report here, which outlines key activity from New West End Company and our partners over the past 12 months.
As ever, the New West End Company team are on hand to help with any queries you may have on reopening and the year ahead. In April, we will be sharing our operational and district plans for reopening and recovery, including security, cleansing, marketing and insights, so look out for your invitation in the coming weeks.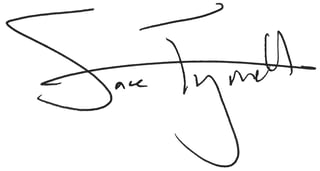 Jace Tyrrell, Chief Executive