April Update from Chief Executive, Jace Tyrrell
We are three weeks on from the reopening of retail & outdoor hospitality and I couldn't be more thrilled to see the West End come to life and welcome back our much missed colleagues and customers.
In the first week, we welcomed just over 50% of our usual April visitors back to the district – higher than the anticipated 40% – which relfects the public's desire to safely reconnect with their favourite brands through physical experience which has been so missed over the past year. We do hope that footfall continues to rise in a safe and sustainable way and that you, our members and partners, are reaping the benefits of the returning customers.
We have had a fantastic response to reopening and we would like to thank you all for the investment and efforts made by all West End businesses to ensure that the whole district operated in a covid-secure and safe way. Throughout the week we were busy promoting the unique offerings of the West End and the confidence in the district through both London and national media, achieving over 170 pieces of positive coverage for the West End, which you can view in more detail further below.
I would also like to especially thank Westminster City Council and our Marketing & Operations teams who worked to ensure that our streets were not only clean and safe, but also showcased at their best with new installations, more pedestrian space and customer experience campaigns running through the district. Through Press Play on Oxford Street, our bespoke Spotify playlists reached over 750,000 people while Instagram seems to be full of the beautiful blossoms on Bond Street.
Of course although we have seen a successful reopening, we are aware that there is still a long way to go to return the district to £10 billion annual turnover. Government support is still required to ensure that the West End remains in the best possible position for recovery and to remain globally competive as a destination. I spoke more about this and post-pandemic city regeneration at the Confederation of British Industry's Urban Revival Conference last week.
As we edge closer to the Queen's Speech on 11 May, we are ramping up our calls for Britain's International Centres of the West End & Knightsbridge to be exempt from Sunday trading regulations, engaging with Ministers at all levels of Government. You can read more about this and our most recent advocacy work in the section below.
New West End Company is saying goodbye to Board Member and Chair of Property Steering Group, James Cooksey. James is leaving his role as Director of Central London at The Crown Estate at the end of July and joining Old Park Lane Management as its new Chief Executive. James' contribution to New West End Company and the West End has been invaluable and we wish him every success in his new role.
Read on below for further updates from the New West End Company team and wider West End, including our sustainability audit, testing information and advocacy updates.
Yours in partnership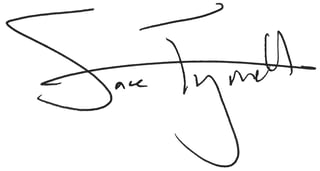 Jace Tyrrell, Chief Executive
West End Sustainability Audit
To inform the sustainability framework, we are carrying out a materiality assessment in order to identify and prioritise the issues that are most important to you in the West End & Mayfair, what sustainability initiatives your businesses are already undertaking and how New West End Company can support you. This will enable us to focus our efforts and resources where we can make the greatest impact over the next five years and help us understand what we expect to deliver as New West End Company, and what we will be looking to our customers, members and partners to deliver.
We would like to invite you to participate in a 10-minute survey to share your perspective.
Advocacy
SUNDAY TRADING
Since our letter to the Secretary of State for Business, we have further briefed officials from HM Treasury, The Department of Culture, Media & Sport, The Department of Interational Travel, the Chair of the Retail Sector Council and West End & Kensington MP's Nickie Aiken and Felicity Buchan.
Further support has been sought from VisitBritain, The British Retail Consortium, London First, The Federation of Small Business & The Tourism Alliance.
Our calls for Sunday trading shaped a number of our media articles over the reopening period, which you can read more about below.
INTERNATIONAL TRAVEL
Last month, Our Chairman, Sir Peter Rogers, wrote to the Home Secretary and Secretary of State for Transport to express his dismay at the disruption and delays passengers are experiencing at Heathrow when entering the UK. Given the significance of international tourists and business travellers for the UK and West End's economic recovery, Sir Peter has urged the Government to address the issue. Click here to read the full response from Border Force.
SOCIAL DISTANCING
While we are pleased to see that the Government is pressing ahead with the roadmap as planned, New West End Company, alongside London First & business group partners, have written to urge Government to provide an update on the review of social distancing. Without clear guidance, businesses and offices cannot plan for any further lifting of restrictions, including the return of office workers and capacity of customers. Click here to read the full letter.
Westminster Business Updates
WESTMINSTER CITY PLAN
Westminster City Council's City Plan was formally last week, following several rounds of public consultation and ongoing engagement with key partners and stakeholders including New West End Company where we successfully advocated for greater flexibility of use in our district across the West End's International Centre. The City Plan 2019–2040 sets out to deliver an ambitious strategy to make Westminster one of the best places to live, work and play. Click here to view the full City Plan.
BUSINESS SURVEY
Westminster City Council is conducting a business survey, asking for feedback on how the pandemic has affected business across Westminster and your experiences of reopening. This will help shape the Council's approach to supporting the borough's recovery over the coming months. Click here to complete the survey.
SYMPTOM-FREE TESTING
Symptom-free testing is now available for everyone who lives in, works in and visits Westminster. With the reopening of retail and hospitality, Westminster City Council have launched a dedicated site for the distribution of free home testing kits. These are available at 62 Broadwick St, Soho, W1F 9BD from 10am to 5pm daily.
Collection of free lateral flow tests is also available at the following Boots Pharmacy stores in the West End: Boots Sedley Place, Boots Tottenham Court Road; Boots 193 Oxford Street; Boots 361 Oxford Street; Boots Marble Arch 508 Oxford Street; Boots Piccadilly Circus; Boots Warren Street; Boots Regent Street.
West End Media & District Profile
MEMBERS IN THE MEDIA
Browns Fashion opened its brand new store on 12 April, located on Brook Street. The design blends exceptional service with creativity and technology, offering visitors a unique and innovative customer experience, with carefully curated collections spanning four floors of the Grade II* listed townhouse. Shopping aside, visitors can enjoy both The Parlour and garden restaurant. Click here to read more in the Evening Standard.
WEST END COMMENTARY:
Throughout the reopening period, we have achieved over £1 million of media coverage, shaping the narrative that the West End is a safe and secure place to visit while Covid restrictions remain in place and promoting the unique customer experiences you can only find in our district.
We have also been pushing our lobbying agenda to further urge the Governement to address Sunday trading regulations in the West End, all with the aim to bolster our recovery. Click below to read a selection of key coverage: