CEO Update: 2022 – A Pivotal Year For London's West End
Firstly, I want to wish you a very happy new year. We enter 2022 with optimism and confidence that our District will continue to bounce back strongly from the ongoing – and seemingly never ending – pandemic.
For London's West End, 2022 will be pivotal in our ambition to return to £10 billion annual turnover by 2025.
It was a hard end to 2021, with us once again being marred by restrictions that have severely hindered the key festive trading period that our District so heavily relies on. We are continuing to urge Government to extend its business support to the retail sector as well as hospitality & leisure, and introduce further measures to aid cash flow over the winter months. Through our trading commentary, we have been amplifying these calls in a number of media outlets:
BBC London (watch below)
ITV London (Watch below)
It is not all doom and gloom however. Working with you, our members and partners, we will ensure that 2022 offers the platform for success, and make certain that we can deliver our ambitions that will lead us to recover and rebuild strongly.
The ongoing structural changes in retail & leisure are becoming much more visual within our District, with an abundance of construction and transformation signifying the level of development and change coming to the West End over the next few years. The successful delivery of these changes, including the opening of the Elizabeth Line, the completion of a number of public realm projects, and the momentus brand investments, will be pivotal in ensuring that we remain globally competitive and that we maintain our position as the most diverse, sustainable and inspiring place to visit and do business.
OUR 2022 PRIORITIES: 
Oxford Street District Transformation: With £5 billion of investment coming into our District, we will continue to support, with our partners, Westminster City Council's £150m transformation of the Nation's High Street.
Elizabeth Line: We will continue to work with Transport for London to ensure that the Elizabeth Line is opened in the first half of 2022 so that our District can reap the benefits of the £18 billion infrastructure as we continue our recovery.
Attract global & local customers, businesses & investors: We will lead on and support key campaigns to attract back customers and promote London's West End on the world stage to ensure that we retain our global city status and attract new, diverse and sustainable businesses to area.
Business Rates: With the CBI and partners, we will continue to campaign the Government for a fundamental reform of business rates with a fair revaluation this year that truly reflects the reality of the West End economy.
A Sustainable District: We will continue to work with partners on our decarbon and zero emission transport zone ambitions with the launch of our Sustainability Action Plan in April 2022.
Alongside these priorities, we will continue to work with our valued partners to provide our member businesses with our key services, including digital & physical destination marketing, street cleaning & security, insights & performance analysis and advocacy.
I would like to thank the tireless work of our Board and all our members who contribute their time to New West End Company; our management team and consultants; and all our partners throughout our community who all help us deliver these vital services.
The full team and I very much look forward to continuing our partnership with you and all our West End colleagues throughout the year as we hopefully begin to move on from the pandemic and continue on our great West End recovery, together.
Yours in Partnership,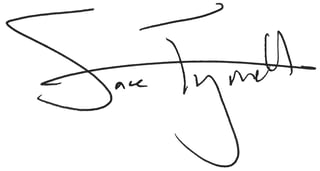 Jace Tyrrell, Chief Executive