June Update from Chief Executive Jace Tyrrell
The Oxford Street District and wider West End has changed dramatically not only due to COVID, but also with significant investment by Westminster City Council and businesses in the area. Our single message to our customers and businesses is come back, witness our transformation and be a part of our future.
With this in mind, while we have another few weeks to wait until "Freedom Day", the sunnier and warmer days have really helped bring the West End back to life. We are hopeful that the eventual lifting of restrictions will be irreversible, giving West End businesses the ability to plan ahead with confidence. In the meantime, you can take a look back at New West End Company's latest quarterly Covid Recovery Report while highlights our work over the past 15 months.
Last week we were pleased to see the newly unveiled plans for Oxford Circus. Westminster City Council and The Crown Estate's ambitious plans will see the Circus divided into two pedestrian-first piazzas with additional planting and seating, improved public realm and better access to the Underground, truly transforming the nation's high street and providing a world-class destination. We encourage all our members and partners to view the full plans here and respond to the consultation.
The announcement comes as we edge closer to the opening of the Marble Arch Mound in the coming weeks, as part of the Councils £150 million investment into creating a greener, cleaner and smarter district.
With a greener, cleaner and smarter district, we look forward to welcoming more office workers back to our district. It was unsettling to hear of rumours of the legalities around permanently working from home; cities such as London need their office workers and we have to give businesses the chance to operate in normal conditions and allow the market to decide. You can read more on my views in the Evening Standard.
As well as improved public realm, the streets are set to be further animated with a series of initiatives to engage our customers and draw visitors back to the West End this summer and through to Christmas. Our marketing team has been working closely with partners at London & Partners, London First and key businesses on the London Tourism Recovery Board to run local and national campaigns to drive domestic visits and increase dwell time. From the Underbelly Festival at Cavendish Square through to the Mayfair Art Weekend & Sculpture Trail, there is plenty of exclusive offerings across our District. Click here to read more about our upcoming campaigns or click below to view our calendar.
As we welcome more people back however, we are acutely aware of disruption and criminal activity across our district, whether this be protests or individual cases. Chief Operating Officer Dee Corsi and I have been in close correspondence with the Metropolitan Police Service (MPS) and this week we met with Commissioner Cressida Dick to ensure that the West End remains a priority for safety and security, raising issues including protest routes, knife crime and policing resources.
This week, I was also joined by New West End Company colleagues Katie Thomas and Cynthia Grant as we hosted the Deputy Leader and Cabinet Member for Business at Westminster City Council and senior officers as we toured Mayfair public realm schemes and discussed partnership opportunities for public art, global animation and better management of our public spaces. The visit included a stop at our members including Fenwick and Browns Hotel.
We are also pleased to see progression with our Neighbourhood Forums. This year we have two referendums in September for the FitzWest & Soho Neighbourhood plans to be adopted. It is vital that the business community supports and engages with our Forums that play a key role in shaping policy, development and growth across Westminster. Click here to find out more about the Neighbourhood Forums in Westminster and how you can get involved.
Finally, this month we welcomed Nickie Aiken MP for Cities of London & Westminster leading a debate in the House of Commons on central London recovery. Here, and in a subsequent meeting with The Chancellor, a number of crucial West End priorities were addressed, including continued business rates relief and Sunday trading regulation changes. We are hopeful to hear more about these two key issues this Autumn.
We hope that the warmer weather, upcoming school holidays and rise in staycations give your businesses a summer boost, and as always, the New West End Company team are on hand to help with any queries you may have and to support you, our members and partners, as our district comes back to life. Read on below for some key West End Updates.
Yours in partnership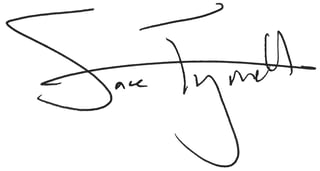 Jace Tyrrell, Chief Executive