May Update from Chief Executive, Jace Tyrrell
This month we hit another milestone, with the opening of leisure and cultural venues and indoor hospitality – just in time for a fortnight of rain! We truly are seeing the West End's International Centre come back to life as more people return to offices and their much missed shops, restaurants, cinemas and theatres.
Our latest figures have shown that there is a positive attitude toward returning to city centres, with 60% of Londoners wanting to return to the office, which you can read more about in the Evening Standard. However, there is still a fair way to go in building back our footfall to pre-pandemic levels. We are working closely with members and partners to ensure that, across the board, we are working together to encourage customers back to central London, including advocating Transport for London to drive campaigns to promote the safety and preparedness of the network as commuters look to return to their offices.
With international travel still uncertain but London opened up to domestic visitors, we are pleased to see the launch of the Mayor of London's Let's Do London campaign, a recovery campaign that celebrates London as a destination in itself and will help attract our much missed customers to the capital. The campaign will help generate incremental visits and consumer spend across our key target audiences: Londoners, domestic daytrippers and overnight stays this summer. Alongside this, we are thrilled to have relaunched the Oxford Street website with a new look and feel and a better user experience for our customers as they plan their trips to the West End.
On the ground, we are looking forward to the Mayfair Sculpture Trail returning to the district next week, offering our visitors an innovative and immersive art experience across Mayfair while in Cavendish Square, we are welcoming the Underbelly Summer Festival; Expect some of the best shows in London alongside outdoor bars and amazing street food.
We are also excited to be working in partnership with Westminster City Council and The Crown Estate on the launch of our Pop-up Programme and competition which will help shape the future of our high streets by testing innovative concepts through a programme of events, services and activities that will occupy available spaces with the aim of encouraging people to use units in different ways.
Alongside temporary pop-up schemes, we have further developments and installations taking shape across our district. Marble Arch Mound is under construction, new artwork banners are going up on Cork Street and the Oxford Street Temporary Works Scheme is well underway.
While new developments, deals and the return of customers to the district herald the beginning of recovery, we are greatly concerned by City Hall's latest analysis which shows that, despite strong growth being likely this year, pre-pandemic employment levels are only likely to return in 2023. We fully support the Mayor's calls for further Government action once the furlough scheme ends in September and are working closely with our partners to campaign for the better support to reduce the impact of unemployment.
Since reopening and the lifting of restrictions, we have seen a number of protests and activity taking place in and across our district that may be impacting your businesses. We have been working with the Greater London Authority and Metropolitan Police Service to garner committment that they will continue to work closely with us and our businesses to develop innovative ways to build up resilience and security resources in the West End International Centre.
I do hope that you are looking forward to the bank holiday weekend, and that with the sunnier weather, it marks a turning point in welcoming more customers to enjoy the unique summer experiences in our district, whether it be retail, hospitality or leisure. As always, the New West End Company team are on hand to help with any queries you may have and to support you, our members, as the district comes back to life.
Yours in partnership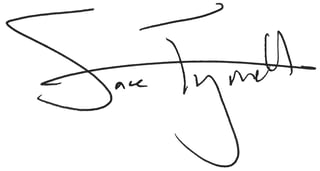 Jace Tyrrell, Chief Executive