Welcome Back to London's West End this Autumn
After a turbulent year and a half – to say the least – cities across the UK are starting to look beyond the pandemic and are embarking on the immense journey to regain lost business and return to pre-pandemic levels.
With this in mind, and as the summer months draw to a close, London's West End is perhaps facing its most significant Autumn period to date. Last month the Chancellor announced that UK households had amassed £180 billion in household savings over the pandemic, and it has never been more important for our district to showcase its exceptional arts, culture, retail and hospitality credentials as we look to encourage Londoners and domestic visitors back to our high streets and workplaces and, ultimately, build back better. 
New West End Company has been working closely with its partners at the Mayor's Office, Transport For London, London and Partners, Westminster City Council and VisitBritain on a number of autumn campaigns, inlcuding the latest phase of Let's Do London; London Lates, to entice our customers back to our world-renowned stores, restaurants and galleries. Through our partnership with the Evening Standard, we are promoting the West End's Autumn offering to ensure maximum exposure to our London audience. You can read more about our current and upcoming campaigns in the sections below.
THE RETURN TO THE OFFICE
We also hope our returning colleagues and customers will take advantage of the West End's top offers this Autumn. Our latest consumer pulse survey showed that 91% of workers wish to return to the office in some capacity, with the biggest driver for people returning being missing the social aspect of office life, whether its after work drinks or business lunches. Of couse you, our members and wider West End colleagues can take advantage of this with the West End Club, offering exclusive in-person perks from dining and drinks to fashion and retail. Read more on the return to the office in pieces we generated in the Evening Standard, Retail Gazette & Industry.Fashion.
A SUSTAINABLE DISTRICT
With our West End sustainability audit now complete, and COP26 only a few months away, we have been focussing on developing our sustainability credentials and identifying the key priorities and issues that we as a district will respond to. We are working closely with our businesses, partners and advisory team at Bioregional to ensure that we play our part in reducing the West End's environmental impact to create a greener and more sustainable planet for future generations. All businesses have a responsibility, and a vital role to play, in responding to this threat and we look forward to working closely with you all as we develop our West End Action Plan to be launched in 2022.
NEW WEST END COMPANY BOARD UPDATES
I would also like to take this opportunity to inform you of some changes to the New West End Company Board. Earier this year, we said goodbye to Board members James Cooksey of The Crown Estate and Barratt West of Tiffany & Co. Both their contributions to New West End Company and the West End have been invaluable during their tenure and we wish them every future success. We are also pleased to welcome Matt Shields, Retail Director at Watches of Switzerland to the Board. Matt, who has been actively involved in a number of key groups within New West End Company will take on the Chair of our Occupier and Luxury Steering Groups and represent these sectors on the Board. We look forward to working closely with Matt on key issues and priorities for the West End as we work through our recovery; together.
NEIGHBOURHOOD FORUM REFERENDUMS
I was pleased to hear last week that, following two referendums on 2 Septmember, businesses and residents voted in favour of the Fitzrovia West Neighbourhood Plan and the Plan for Soho. We are actively involved in four Neighbourhood Forums in our District and they provide a valuable link between business, residents and local community groups. Westminster City Council will adopt these Neighbourhood Plans when consulting on planning applications in both areas, which will help ensure that the culture and heritage of Soho & Fitzrovia are preserved and enhanced for the future.
WEST END RESILIENCE
Looking back at our recovery to date, I have been awestruck by the resilience of both the 600 businesses that call the West End home and the one in ten Londoner's that work here. Businesses, residents, public agencies and policymakers have worked together tirelessly across our district in a way I've never seen before, and I hope this collaboration will continue well beyond the pandemic.
Yours in partnership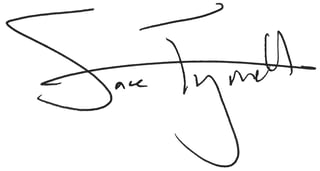 Jace Tyrrell, Chief Executive
ART IN MAYFAIR
Art in Mayfair, now in its fifth year, is back, where our colleagues and customers can enjoy six-weeks of arts and culture in celebration of the Royal Academy of Arts' 253rd Summer Exhibition.
As with previous years, stores across Bond Street and Mayfair are set to curate a collection of fabulous art inspired windows and host an array of exclusive cultural and art led in-store events, as well as experiences, showcases and pop-ups.
Bond Street is also adorned with over 30 flags designed by Gary Hume RA. Hume is known
for figurative and abstract paintings on aluminium panels, which often feature colour
combinations made with paints purchased premixed from hardware stores. He exhibits all
over the world including New York, Berlin, Los Angeles, Seoul and London.Click here to read more. 
OXFORD STREET: BEYOND NOW
Meanwhile, from Wednesday 15 September, we will be encouraging our valued customers to explore how Oxford Street's retailers are shaking up the way we shop with our first sustainability campaign; Beyond Now. Visitors and shoppers will be invited to learn more about how our Oxford Street businesses are providing more sustainable solutions through innovative in-store services, activations and product ranges. With an increasing number of shoppers basing their purchasing decisions on the sustainability credentials of brands, we are proud to be showcasing best practice here within London's West End. The campaign, which kicks off from Wednesday 15 September is supported by fashion author and presenter Candice Brathwaite.
ADDITIONAL RESTRICTION GRANTS: ROUND 3
Westminstser City Council has announced the administration of a third round of grants to businesses which were severely impacted by the 4-week extension to lockdown from the period of 21 June – 19 July 2021. This is in line with the Government guidance to consider and prioritise those business groups who were impacted by these restrictions most significantly. WCC has decided to distribute a maximum funding pot of £4 million to the following eligible ratepayer business categories: Nightclubs, GLA registered grass roots Music Venues, Travel and Tourism Sectors, Wedding Industries, Theatres, English Language Schools & Breweries.
Businesses need not contact the City Council as the vast majority of businesses will automatically be identified using Valuation Office Agency (VOA) business premises codes and eligible businesses will be invited to apply. If you believe your business is eligible and you don't hear from WCC within the next two weeks, please contact the Westminster Business Unit at: businessunit@westminster.gov.uk
TRAVEL & TRANSPORT
WORKING WITH TRANSPORT FOR LONDON
With more people returning to our district and offices in September, we have been working closely with Transport for London to ensure that those returning on a more frequent basis can do so safely. View TfL's Business Travel Advice page for more information on cleaning regimes, price capping for flexible travel and priorities for keeping the network safe.
CONGESTION CHARGE RESPONSE SURVEY
Last month, we sent out a member survey to offer you the chance to have your say in our response to the Mayor of London's proposed permanent changes to the Congestion Charge. If you have not already responded, please do so by clicking the below link and completing the short survey by Friday 17 September. Click here to take the survey.
PARKING DISCOUNT FOR BUSINESSES IN EAST MAYFAIR
As part of the project to improve the street environment in the East Mayfair area, New West End Company has negotiated a discount with QPark for our businesses. Contractors and suppliers coming to work or making deliveries in the area will be able to park in the QPark car park on Old Burlington Street with a 30% discount. The all-day rate will be £30.
The 30% discount starts from 15 September 2021 and can be accessed by entering the pre-book code NWEC2022 via this link. Find out more on our Travel & Transport hub.
UPCOMING EVENTS
LONDON REAL ESTATE FORUM: TOMORROW'S WEST END – SEIZE THE MOMENT
We're proud to partner with The London Real Estate Forum, an annual thought-leadership conference, bringing together key-decision makers from the industry, government, investment and business communities to drive sustainable investment and development in cities. Join us at our closing panel; Tomorrow's West End: Seize The Moment at 4.30pm on  Thursday 30 September followed by the closing reception sponsored by New West End Company & Westminster Property Association. Click here to register.
RESIDENTS' SOCIETY OF MAYFAIR & ST JAMES'S LATE SUMMER PARTY
Residents and businesses in the Mayfair and St James's area are invited to the Residents' Society of Mayfair & St James's annual summer party in Mount Street Gardens on Thursday 16 September. The festivities include, drinks, hot food and canapes, live music and fabulous raffle prizes. Visit the RSMSJ's website here for more information & tickets.