Welcoming "Freedom Day" in London's West End
It has been almost 500 days since the Prime Minister first announced the national lockdown in March 2020 and last week he stated with high probability that the "worst of the pandemic is behind us". We're into a new phase: learning to live and work with the virus.
I would like to take this moment to reflect on the incredible resilience and stoic actions of you, our members and partners and thank my remarkable colleagues at New West End Company for their endurance during the past 16 months. Watch below for a reminder of the phenomenal and utterly inspiring efforts from across our West End community.
Over the past few months, we have faced uncertainty, changing restrictions and Government u-turns, and amid this, West End businesses have remained incredibly agile. As we recover together across the West End's International Centre, we are continuing to work with you to push for policies and measures that will support your business in this ever changing environment.
Click here to read our latest letter to the Chancellor on securing a safe and sustainable recovery for central London.
We continue to work closely with our partners at Westminster City Council, the Mayor's Office and London & Partners to promote the West End both domestically and on the global stage to encourage customers to return, attract new investment and businesses. Watch below to find out more from myself and Heart of London Business Alliance Chief Executive, Ros Morgan on what makes the West End a winning venture.
As we enter this next stage together, everyone at New West End Company, from our Chairman, our Board and our full team, is laser focussed on continuing to provide excellent customer services, advocacy to all levels of Government and support to all of you as we turn the corner and work through our almighty West End recovery.
I could not be prouder of all our collective efforts to date and I know we will leap forward; Better Together, For Good.
Yours in Partnership,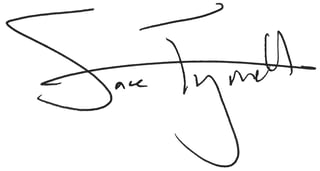 Jace Tyrrell, Chief Executive
---
OUR CUSTOMER EXPERIENCE TEAMS: AT YOUR SERVICE
Throughout the pandemic our Cleaning and Security teams have been working tirelessly to ensure that our district is clean, safe and secure. With a Clean Team response time of 30 minutes and 24/7 enhanced Security Team with our day and night dog patrols you can be assured there is a dedicated service working with the relevant authorities across our district. Watch below to find out more from the team.
CUSTOMER & DISTRICT INSIGHTS
As we recover, insights and data are more important than ever. New West End Company's Insights & Performance team provides expert in-depth analysis on the fast-moving retail and leisure market. Built on exclusive primary insights and supported by secondary sources, we can give West End businesses a unique market view of the trading performance of our district with our partners at PwC.
All retail and leisure members of New West End Company can join our Insights Programme at no additional cost and access our enhanced insights including spend breakdowns & visitor origins, merchant category analysis and forward forecasts. Please contact Danielle.Purnell@newwestend.com to find out more.
To enhance our customers West End experience, we are pleased to announce that our free public wifi service – delivering connectivity and high quality wireless services to businesses and visitors – will be live on Oxford Street & Bond Street this summer – providing seamless roaming across our District.
SUMMER OF CELEBRATION IN THE WEST END
Our Marketing Team has been working closely with our partners at Westminster City Council, the Mayor's Office, London First and the London Tourism Recovery Board to activate London & national campaigns to attract customers back, drive domestic overnight visits and encourage local employees back to the office on a more regular basis. These campaigns are focussed on driving back footfall and extending dwell time, boosting our customer reach and generating a positive district profile. Read on to see the programme for this Summer & Autumn with our partners and how your West End business can get involved.
Enjoying London Safely with Transport for London & London & Partners
Transport for London has today launched its "Welcome Back" campaign, that will encourage customers to rediscover London. Further promoting the Let's Do London activities, the campaign supports leisure and hospitality across London promoting the exciting, engaging and emotional reasons why people travel and enjoy the Capital. It will be delivered through poster and digital content, and a national TV advert. TfL will also continue its successful media partnership with Time Out as well as promoting its well received Tube Line Culture Maps.
Mayfair Sculpture Trail – June 2021
In June, Mayfair was transformed into an outdoor gallery with new artwork displayed on our iconic streets as the Mayfair Sculpture Trail, a Mayfair Art Weekend collaboration with Art in Mayfair, returned for the second year running. The month-long outdoor art exhibition, supported by New West End Company, saw renowned local galleries present sculptures by leading international artists beyond their walls in the capital's most famous art district. Our visitors could take a self-guided tour using the SMARTIFY App, scanning the sculptures as they go to learn more about the story behind each piece.
Art in Mayfair – September & October 2021
Throughout September and into October, Bond Street, in partnership with the Royal Academy of Arts, will host Art in Mayfair – a six-week celebration of art and culture in Mayfair. Now in its fifth year, Art in Mayfair, sees some of Bond Street and Mayfair's most distinguished luxury stores transform into an open art exhibition in celebration of the Royal Academy of Arts' 253rd Summer Exhibition, the world's largest open submission contemporary art show. This year the Summer Exhibition, which runs from 22 September 2021 to 2 January 2022, is coordinated by renowned British artist Yinka Shonibare RA and will explore the theme of 'Reclaiming Magic', celebrating the joy of creating art. To get involved, please contact katie.thomas@newwestend.com.
September Showcase – Oxford Street District 2021
This September will see the launch of our inaugural 'September Showcase' across the Oxford Street District. Our campaign will spotlight the work of West End businesses right across sustainability – highlighting the many initiatives you, our members and partners, are delivering as responsible businesses across retail, leisure and accommodation. This is a call to action to work with as many West End businesses as possible. You will be supported with customer promotions and events across our platforms and through our media partnership with the Evening Standard. For more details and to get involved please contact hadas.kulcsar@newwestend.com or join us at our Oxford Street Marketing Webinar on Thursday 22 July at 11am with London & Partners.
Marble Arch Mound Tickets Available Now
Tickets for Westminster City Council's Marble Arch Mound are available to buy, with the viewpoint opening to members of the public on Monday 26 July. The eye-catching installation offers a spectacular viewpoint with sweeping views of Oxford Street, Hyde Park, Mayfair and Marylebone. Click here to buy tickets.
Underbelly Opens at Cavendish Square
The Underbelly Festival, supported by Westminster City Council, has now opened at its brand new location at Cavendish Square. With cabaret, circus, variety, family entertainment and more there is plenty for colleagues, customers and visitors to the West End to enjoy. Click here to find out what's on.