CEO Update: Reflecting On Success To Build A Brighter Future
Another year is almost at a close, and it's time to reflect on what we as a partnership and as a District have achieved together as we continue our West End recovery.
It may seem to many, with the introduction of the Plan B restrictions, that this pandemic is never ending. The re-introduction of Working From Home is a huge blow to London's West End at this crucial time, but I believe with confidence that despite new variants and restrictions, that the worst will remain behind us and we can continue to move forward.
Our priorities remain unchanged, and as we look ahead to 2022, we continue on our journey with you our partners, to return our District to £10 billion annual turnover as soon as possible in one of the most sustainable and innovative destinations in the world.
TURNING CHALLENGES INTO OPPORTUNITY
This year has been a catalyst for change in our District, with a constant stream of new brand announcements, planning approval for billions in investment and the opening of flagship businesses. In the past few months we have seen M&S, House of Fraser and the former Debenhams and Topshop plans all approved by Westminster City Council, the opening of Superdry & Mango Flagship Stores, the launch of The Collect at 500 Oxford Street and the announcement of Gymshark's first physical store coming to Regent Street to name a few.
I spoke with BBC Politics London last week on the opportunities coming to the West End and the future of our physical landscape alongside Cllr Rachael Robathan, Leader of Westmintser City Council. Watch below:
Of course we know there are still challenges facing the West End. This Christmas our District has once again been blighted by RMT Strikes on the Underground network, impacting businesses across the whole Capital. The Transport for London funding dispute is hugely detrimental to the whole city, and we urge the Government to agree a long-term sustainable funding settlement with Transport for London (TfL). Click here to read our joint letter to the Chancellor with London First and other business leaders, as featured in the Sunday Times. Also, Click Here to read a joint letter signed by our Chairman, Sir Peter Rogers with the Mayor of London also seeking sustainable TfL funding.
NEW WEST END COMPANY BOARD & TEAM UPDATES
I would also like to take this opportunity to inform you of some changes to the New West End Company Board. We are privileged to be led by key representatives of leading global businesses, and our four new Board members are no exception:
Matt Shields, Retail Director at Watches of Switzerland
Giles Easter, Chief Executive of Astrea Asset Management
Simon Harding-Roots, Managing Director, London at The Crown Estate
Paul Williams, Chief Executive Derwent London Plc (Succeeding David Silverman in March 2022)
We thank David Silverman for his strategic counsel and commitment to the West End and wish him all the best on his future ventures. We welcome Matt, Giles, Simon & Paul to the New West End Company Board and look forward to working closely with them on key issues and priorities for the West End over the coming years.
In the New West End Company team, we were sad to say goodbye to Steve Wong, our Head of Infrastructure programmes who, during his tenure, was integral in the delivery of a number of key public realm and placemaking projects across our District. I do hope you will join me in wishing Steve all the best as he embarks on his future back home in New Zealand. Our colleague Will Dyson will be leading the team as the Head of Sustainability & Urban Infrastructure, supported by Carole Powell and Richard Lancaster who have also joined our team.
BUILDING ON OUR SUCCESS FOR A BRIGHTER FUTURE
Once again, this year I have been awestruck by the resilience of our District. We have come a long way since my last Christmas message in 2020 and I know that together, we will continue to build on what we have achieved and deliver a stronger West End.
I'll stop there and let the below highlights from the past few months from my exceptional colleagues at New West End Company speak for themselves. Highlights that we, as a District, with you, our members and partners, have achieved together.
Wishing you all a very happy and peaceful Christmas.
Yours in Partnership,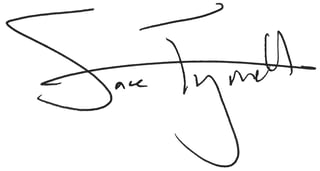 Jace Tyrrell, Chief Executive
CLEAN, SAFE & HEALTHY STREETS
We have continued our close partnership working with the Metropolitan Police Service, Safer West End Business Network, Veulio and Westminster City Council to ensure that our District is clean, safe and healthy for those who visit, live and work in London's West End.
Met with Metropolitan Police Commissioner, Cressida Dick, and secured an additional 50 police operatives for our District this Christmas.
Ran The Great West End Clean for two weeks in November to ensure that our District was ready for the Christmas period with extra deep cleansing.
Introduced our brand new fully electric fleet, making us the first BID in the country to have a fully electric cleaning fleet.
Trained nine new West End businesses on trauma packs to further enhance the safety resource in the West End.
Launched our new resilience software to ensure that security intelligence is enhanced for our District.
PHYSICAL & DIGITAL EXPERIENCES
It has been great to bring our physical and digital activations back to our District this year to support the recovery, attracting more customers back to experience the unique offering of London's West End.
Launched Oxford Street's first ever sustainable awareness campaign – Beyond Now with 30 Oxford Street brands featured and a 50 piece responsible edit collection. The campaign achieved 25 pieces of media coverage. The media partnership with the Evening Standard reached 1.1million readers.
Delivered Art in Mayfair 2021 in partnership with the Royal Academy of Arts. New West End Company secured Gary Hume RA to create specially designed flags on Bond Street and worked with five internationally acclaimed artists to bring sculptures to the streets.
Delivered the first West End-wide Christmas lights switch on in partnership with The Crown Estate, Grosvenor Great Britain & Ireland and Heart of London Business Alliance. We were pleased to welcome Mayor of London, Sadiq Khan to the switch on, which marked the start of the first ever West End wide Christmas campaign – Only in the West End … This Christmas, which aims to encourage Londoners and Brits to come together and celebrate the true joy of 'in real life' festive experiences.
ELIZABETH LINE & PUBLIC REALM
The anticipated opening of the Elizabeth Line is almost upon us, and we have been pleased to see public realm improvements reaching major milestones and completion across our District.
Hosted a member tour of the new Elizabeth Line Tottenham Court Road Station alongside Transport for London to highlight the progress made ahead of opening in 2022.
Saw the completion of major milestone with the Hanover Square £12 milion transformation – with the opening of the new Garden Square which was celebrated by key partners from Westminster City Council and business funders. Click here to read more about what else is in store for Hanover Square.
Launched the completion of Burlington Gardens and new public art feature from the Royal Academy School, part of the £10 million East Mayfair enhancements that New West End Company has led with private sector funders to complete. The opening event was attended by the Lord Mayor of Westminster.
ECONOMIC & INWARD INVESTMENT
We have continued to work closely with our corporate and associate partners to promote the West End to global markets through international conferences, investor shows, trade missions and positive media narratives.
Attended key inward investment conferences including the London Real Estate Forum and MAPIC World, promoting London's West End to a global audience.
Attended both Labour & Conservative Party Conferences as representatives of the Association of International Retail (AIR) to meet with Local, London & National policy makers and several Government Ministers to champion London's West End International Centre and key issues including Business Rates reform, improved international visa access, Sunday Trading relaxation and Tax-Free Shopping.
Worked closely with key members and partners including Westminster City Council, The Crown Estate & James Andrew International to attract new businesses to our District. This includes the opening of The Regent Street Edit & The Collect on Oxford Street. If you would like to find out more about pop-up opportunities, please contact alice.murphy@newwestend.com.
Continuing to be a leading and authoritative voice for London's West End, creating positive media narratives to promote key issues and priorities of our members. This year we have generated over £7 million in UK & Global Media coverage to date. 
ENVIRONMENTAL & SOCIAL
Our vision is for the West End's International Centre to become the leading global destination for sustainable retail, leisure, dining and the built environment. We are working closely with our members and partners to address the Climate Emergency and create our West End Sustainability Action Plan to ensure we take collective responsibility to combat Climate Change.
Completed our West End Sustainability Audit, and are working to launch our Action Plan in April 2022 with the ambition to "advocate and support our District and members to get to Net Zero by 2040" to be in line with Westminster City Council & the Greater London Authority.
Successfully lobbied to maintain same level of cycle parking provision beyond initial
'recovery' period in West End. We also gave input on no-go and go-slow zones in our District as part of TfL e-scooter hire scheme.
Attended COP26 Cities & Transport days to meet with key members and stakeholders.
Launched our fully electric vehicle street cleaning fleet, making us the first BID in the country to have a fully electric fleet.
INSIGHTS & PERFORMANCE
We continue to provide our members and partners with expert in-depth analysis on the fast-moving retail and leisure market. Built on exclusive primary insights powered by PwC and supported by secondary sources, the unit presents a unique market view of the performance of London's West End.
Re-instated our on-street customer surveys to enable us to understand the in-the-moment sentiment of West End visitors.
Launched our West End Internal Security dashboard to gain richer insights into crime and incident patterns. This will enable us to better respond to member needs, prioritise security team resources and inform public agencies.
Re-launched our PwC monthly insights report to provide participating members with exclusive and up to date trading insights and commentary. Please contact danielle.purnell@newwestend.com to find out more.
Hosted our Festive Retail Briefing with PwC for our members to enable West End businesses to better understand what is driving performance and where growth is coming from during this crucial Christmas trading period. You can watch the full webinar below.