Bus Top Carol Singing in the West End
The Grosvenor Chapel has organised an unusual Carol Singing Adventure for Wednesday, 1st December from 6pm in the West End.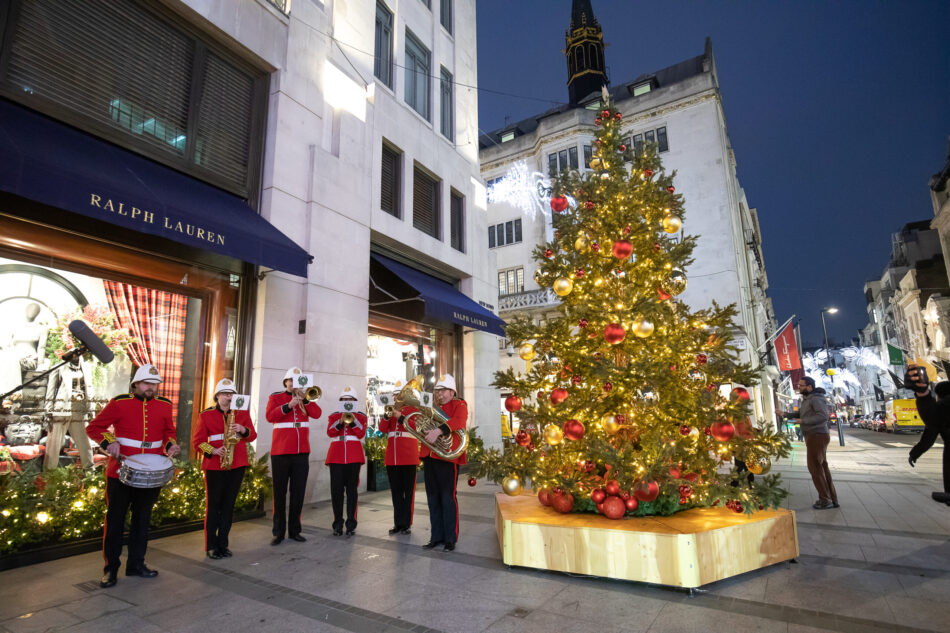 Members of the congregation, joined by members of the Mayfair Community Choir and volunteers from local law firm Forsters LLP, will be singing from an open-topped bus from 6pm -7.30pm, raising money for a charity founded during the COVID pandemic by NHS doctors and nurses, Healthcare Workers Foundation, supporting the wellbeing of healthcare professionals across the country. The event will launch the charity's "Merry Christmas NHS" campaign.
The congregation and local volunteers will be joined by three professional opera-trained singers: Claire Sutton-Williams, Will Davies & George Roberts.
The event is supported by "Big Bus Tour", providing the bus, and the New West End Company. The bus will be stopping in Berkeley Square, 140 Park Lane, Grosvenor Square, Wigmore Street, Regent Street/Piccadilly, Haymarket, Green Park and Grosvenor Chapel.
Fr Richard Fermer from the Grosvenor Chapel said:
"Everyone knows with what dedication and under what pressure NHS healthcare workers are laboring at present. We wanted to do something in recognition, which would offer support. What better way than championing a charity founded by doctors and nurses to address staff well-being. We wish all healthcare workers a very Blessed Christmas. Thank you for all that you do!"
To donate to the Merry Christmas NHS campaign visit: https://www.justgiving.com/campaign/SayMerryXmasNHS