We deliver an annual programme of activations and campaigns across London's West End to attract customers, drive spend, increase dwell time and offer an unrivalled customer experience.
Keep coming back for more
The West End is the retail, leisure and cultural heartland of the capital, and with seamless digital and physical campaigns and services, we provide unparalleled customer experiences to encourage visitors to stay longer and visit us again and again.
Art in Mayfair
Each year, Bond Street partners with the Royal Academy of Arts for Art In Mayfair, a six-week celebration of art, fashion and culture. Visitors to Mayfair can immerse themselves in art, as flags, sculptures and events, transform Bond Street into a vibrant gallery.
Oxford Street: Beyond Now
2021 saw our inaugural sustainability campaign, Beyond Now, on Oxford Street. Visitors and shoppers were invited to learn more about how our Oxford Street businesses are providing more sustainable solutions through innovative in-store services, activations and product ranges. We are proud to be showcasing best practice here within London's West End and we hope to develop this campaign further in the coming years.
Christmas in London's West End
Christmas is our busiest time of year and every season we try to make it even more magical for our visitors with street illuminations, special events and digital activations to excite and inspire festive experiences.
The West End Is Always On
We use our digital channels for Bond and Oxford Street and with The Crown Estate, Regent Street, to engage directly with more customers, promote our innovations and experiences and build the visitor community.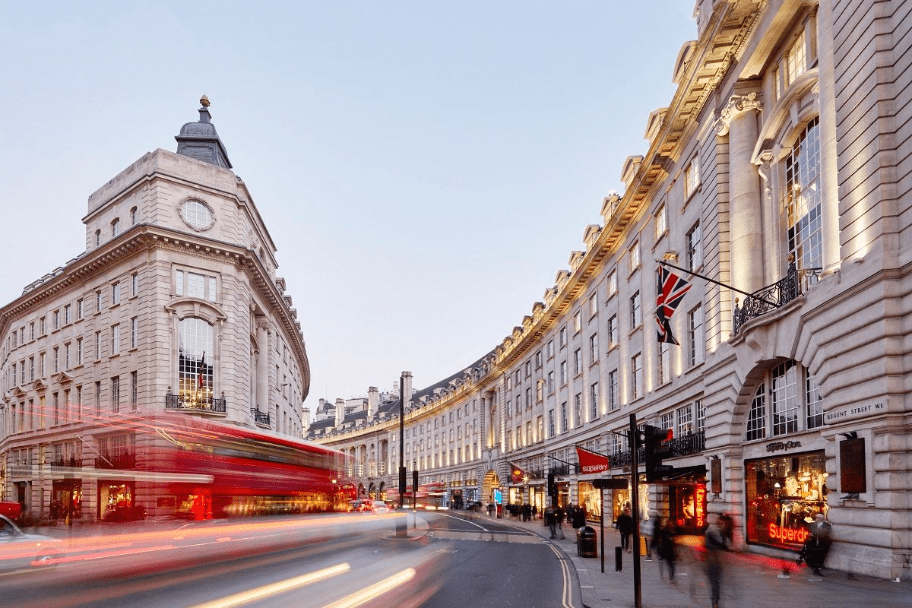 Join the West End Club
New West End Company run an exclusive local workers loyalty scheme available to businesses and employees in the West End. The scheme entitles members to exclusive offers across fashion, food, entertainment and well-being alongside invites to bespoke events.