District
map

District
map
The 82 Streets in the BID area, acknowledged in the London & Westminster City Plan as the West End's International Centre, are anchored by Bond Street, Oxford Street and Regent Street and include the hinterland areas of East Mayfair, North Mayfair and North Oxford Street.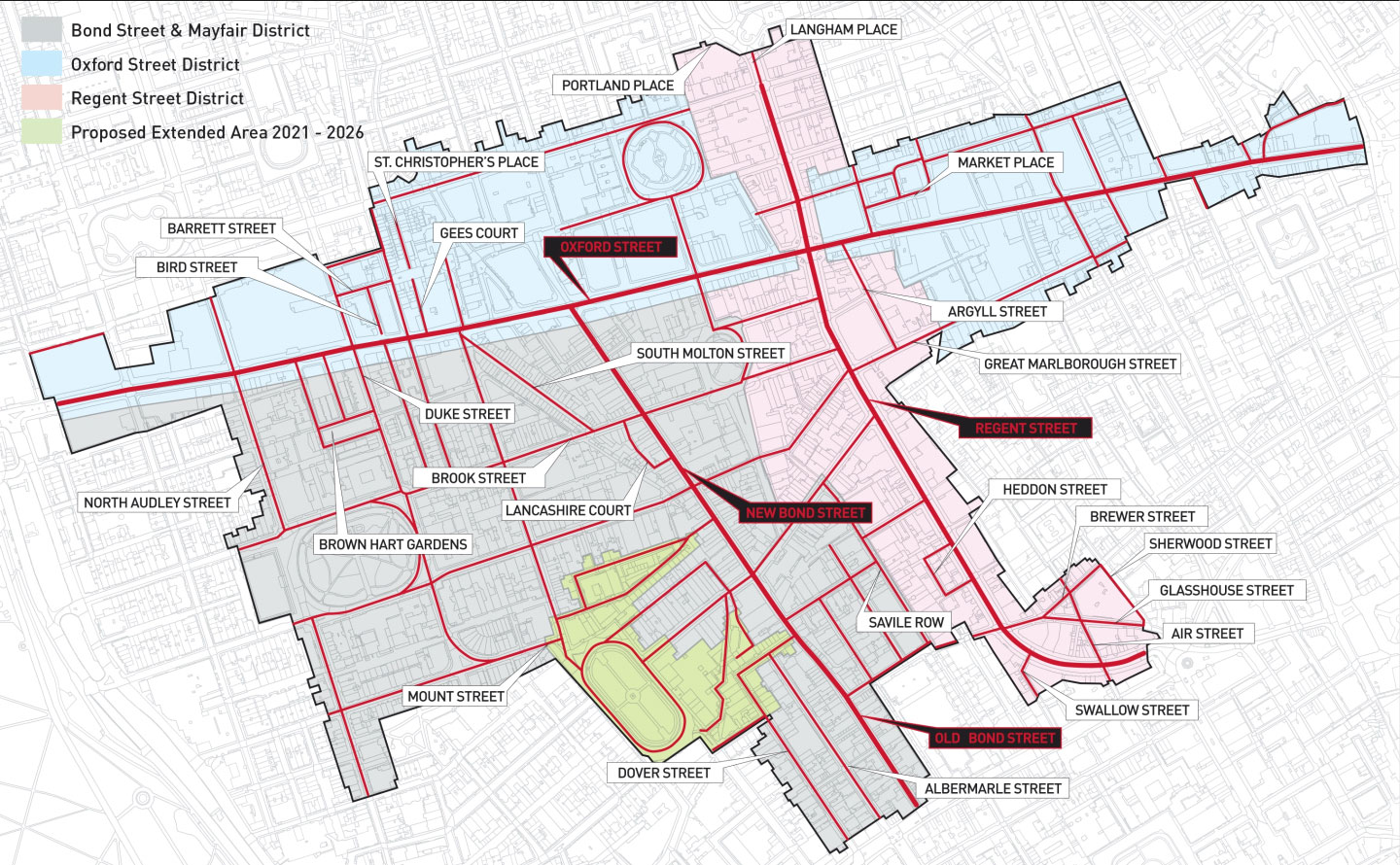 Click here to view all streets in our BID area
Click here to view all Occupier BID member businesses
Click here to view all Property BID member businesses
New West End Company is the proposer of the Renewal and Alteration Ballot (extension around Berkeley Square). Following a comprehensive business engagement programme, New West End Company proposes to extend its current boundaries to those outlined below. It is intended that the new business mandate will bring benefits to the wider group of organisations in the West End and reflect the larger retail and leisure footprint that now exists. No other alterations to the BID arrangements are being proposed. The new mandate will commence from 1 April 2021 to coincide with the renewal of the BID.